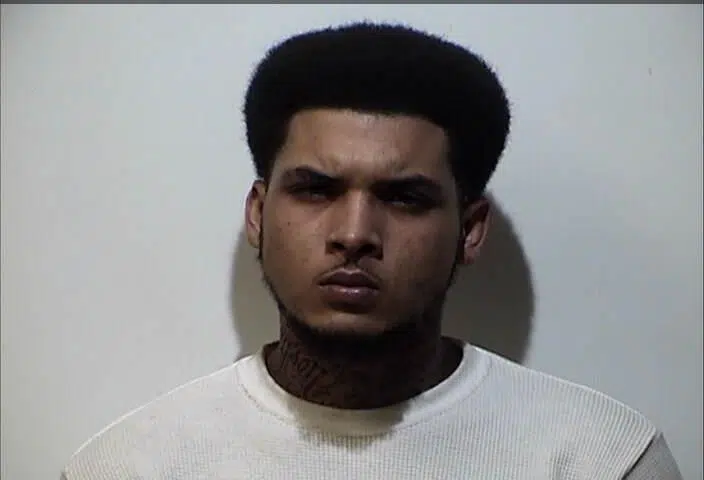 Hopkinsville Police arrested a man early Wednesday morning on gun and marijuana charges.
Officer Alexander Cortez stopped 20-year old Douglas King of Hopkinsville after seeing him swerving near Greenville Road and First Street Extension, according to an arrest citation, which says King twice dropped his hands after being told to put them on the steering wheel.
He was told to exit his vehicle and a search allegedly revealed a handgun loaded with restricted ammunition under the driver's seat and a bag of marijuana in King's jacket pocket.
He was arrested and charged with carrying a concealed deadly weapon, use of restricted ammunition during commission of a felony, trafficking in marijuana and careless driving.