Four Seasons Catering in Hopkinsville
Four Seasons Catering will make your days easier.   Order our amazing box lunches!  Get in touch with Four Season Catering below for fast, safe, local, and delicious food.  We're getting through these days together as a community, and while we are, come Eat Local at Four Seasons Catering!
Call in your order:  270-881-4040
You can order via Direct Message through Facebook HERE!
Open:  9:00 a.m. – 5:00 p.m.
The Box Lunch menu can be ordered by 9:00 a.m. on the day you want your food or by 3:00 p.m. for your dinner meal!
Ordering the day before you would like your food ready is preferred.
Weekly Specials will be posted again very soon!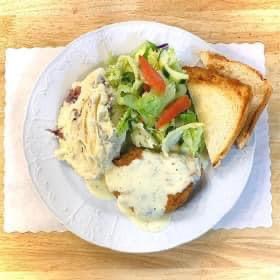 Sept 25th. Monday is for Southern comfort food. Crispy chicken breasts are served with creamy mashed potatoes, a side of homemade gravy, a salad with a side of ranch dressing and Texas toast for the finish! Delish! $12.00 per person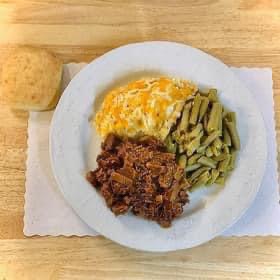 Sept 26th. Tuesday is for slow roasted beef brisket. Super tender beef brisket is finished with homemade BBQ sauce and served with our cheesy hash brown casserole (no onions), green beans and a yeast roll! Yum! $12.00 per person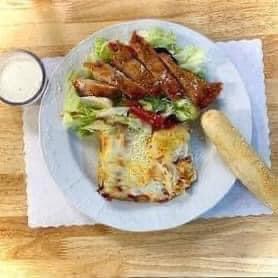 Sept 27th. Wednesday is for homemade lasagna. A generous portion of lasagna is served with a salad topped with chicken strips and a side of ranch dressing, with a garlic breadstick. $12.00 per person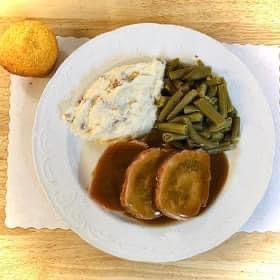 Sept 28th. Thursday is for stuffed pork tenderloin. Cornbread stuffed pork tenderloin is sliced and finished with a delicious gravy and served with creamy mashed potatoes, green beans and your choice of corn muffins or a yeast roll! Delicious!! $12.00 per person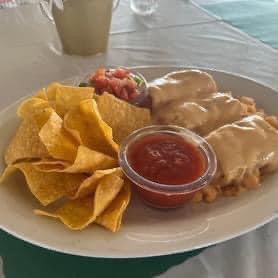 Sept 29th. Friday is a fan favorite! Southwest chicken rolls! Our signature Southwest rolls are set atop a bed of rice and finished with a creamy queso sauce. Tortilla chips with sides of fresh salsa and pico de Gallo finish the dish. A fabulous Friday finish! $12.00 per person.