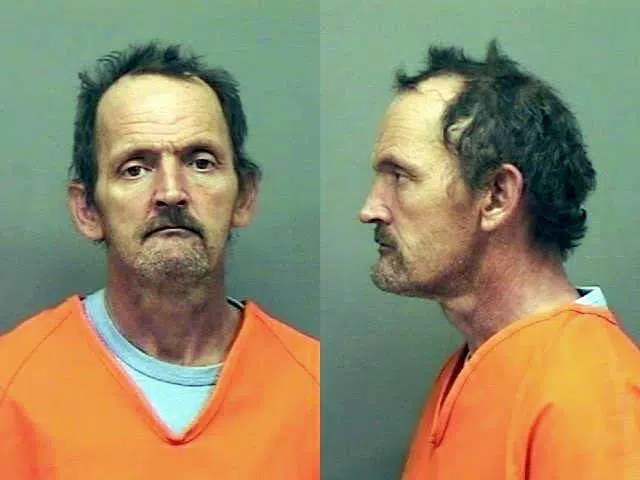 Representatives of seven law enforcement agencies spent Saturday searching for the man accused of murder and arson in Stewart County and of an armed home invasion in Montgomery County.
The Montgomery County Sheriff's Department issued an alert about 9:30 a.m. Saturday saying 53-year old Kirby Gene Wallace had crashed the vehicle he was driving in the area of Honey Fork Road and Seven Mile Ridge Road near the Stewart-Montgomery County line at the end of a pursuit.
Wallace fled on foot and a witness said he was last observed wearing blue jeans and a dark blue or gray jacket.
Police have urged anyone living in that area near Indian Mound to keep their doors and windows and vehicles locked and to report any suspicious activity to police.
Wallace is accused of killing one person and severely injuring another last Sunday when they walked in on him burglarizing their home on Rorie Hollow Road near Indian Mound.
Wallace is also sought by the Montgomery County Sheriff's Office for a home invasion burglary Thursday night on River Road, where he allegedly tied up an 83-year old woman and held her at gunpoint. He disassembled her phone before fleeing the scene in her vehicle.
He is considered armed and dangerous and anyone knowing his whereabouts should dial 911.