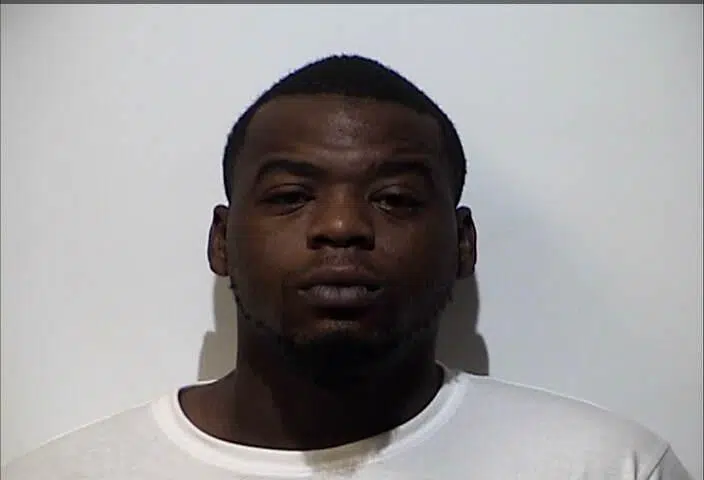 An investigation Friday night regarding a fight involving guns at 18th and McKee Street in Hopkinsville led to charges against four men.
When officers arrived about 10:45 p.m. several people fled to their vehicles and hid weapons, according to the police reports.
The caller to ECC specifically said 24-year old Trequan Lewis of Hopkinsville had a gun. He ran when officers arrived, but soon tossed his weapon and fell to the ground.
The 9 mm handgun he threw was located and a search of Lewis' person revealed a 9 mm magazine loaded with restricted ammunition in his pocket. A baggie of marijuana was also allegedly found in his clothes.
Lewis was arrested and charged with fleeing or evading police, tampering with evidence, carrying a concealed deadly weapon, use of restricted ammunition during commission of a felony, possession of marijuana and possession of drug paraphernalia.
Three other people—20-year old Devorian Kendrick,  19-year old Jur'Quevion Kendrick and 26-year old Devon Poindexter of Hopkinsville—were cited into court for tampering with evidence.