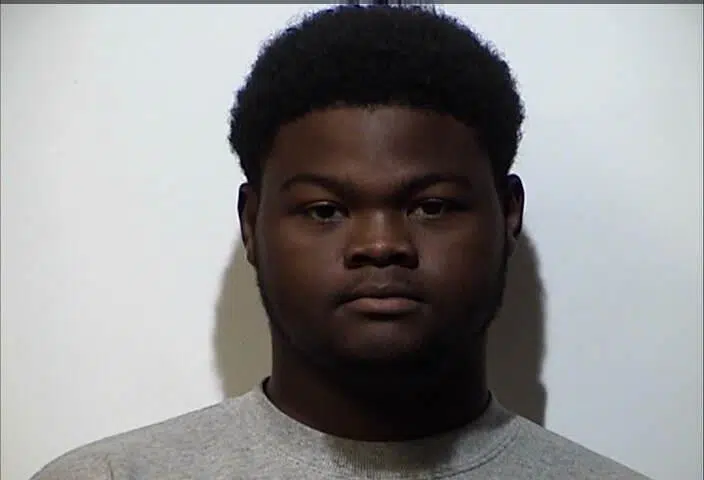 The 19-year old Hopkinsville man charged with the November, 2017 armed robbery of the East Seventh Street Dollar General is back in jail.
Bond was revoked for 19-year old Dominique Jeffers and he was served with a warrant Saturday morning at a South Virginia Street apartment.
Jeffers and a juvenile allegedly entered the store on November 7th, held employees at gunpoint and demanded money from the safe.
The bond revocation is for contempt of court and he has underlying charges of first-degree robbery, carrying a concealed deadly weapon, possession of marijuana and unlawful transaction with a minor.