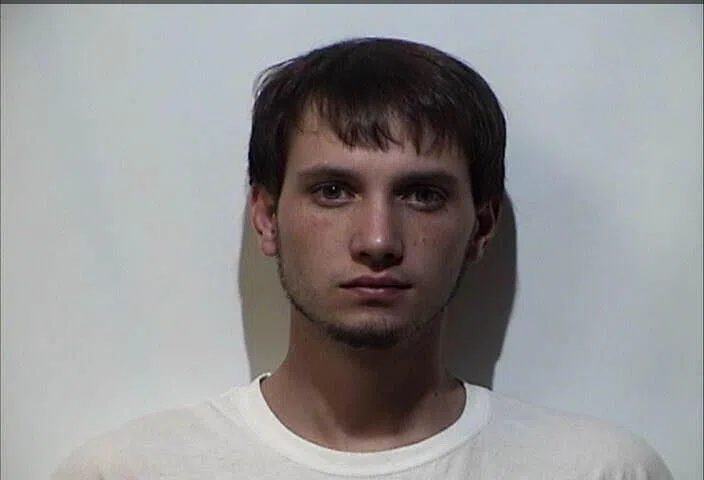 Hopkinsville police arrested a Crofton man Sunday on drug charges, including possession of methamphetamine.
According to the police report, an officer was patrolling in the area of Tom's Pharmacy on Country Club Lane when he reportedly saw a vehicle sitting behind the Tobacco Patch building. Contact was made with 21-year old Austin Mosley of Crofton, who was sitting inside the vehicle.  Mosley said he was an employee there and the business, which is closed on the weekends, was aware that he sometimes stops at there to use the restroom.
A hand-rolled cigarette was allegedly seen in a cup holder in the vehicle, which was reportedly identified as marijuana. A search of the vehicle reportedly revealed a black glasses case that contained a straw, a glass pipe and a plastic baggy containing a crystal, rock-like substance consistent with meth.
Mosley was arrested and charged with possession of meth, possession of marijuana and possession of drug paraphernalia.