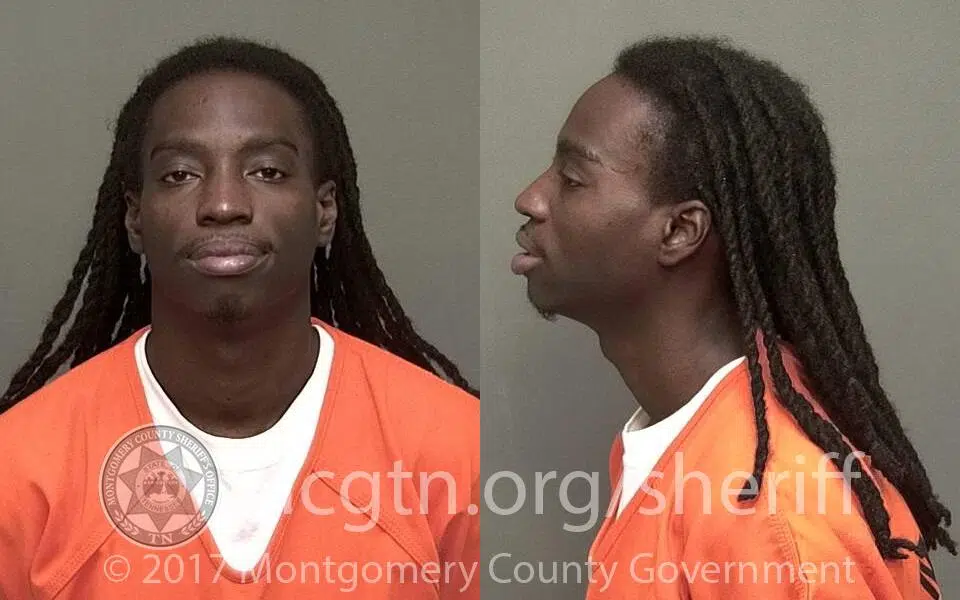 The Clarksville shooting suspect arrested last month in Oak Grove has been extradited to Tennessee and charged with murder.
A Montgomery County Grand Jury indictment for murder and possession of a weapon by a convicted felon was served against 27-year old Timothy Ogburn of Clarksville.
Clarksville Police alleged that Ogburn fatally shot 21-year old Julien Torres May 19th in the area of Bob's Discount Tobacco on Providence Boulevard. He had been lodged in the Christian County Jail since being arrested four days after the crime at the Quality Inn at Oak Grove.
A news release says Ogburn also remains a suspect in the May 23rd death of 36-year old Tanesha Hardy , who was found on May 23rd with gunshot wounds inside a vehicle on Mitchell Street.