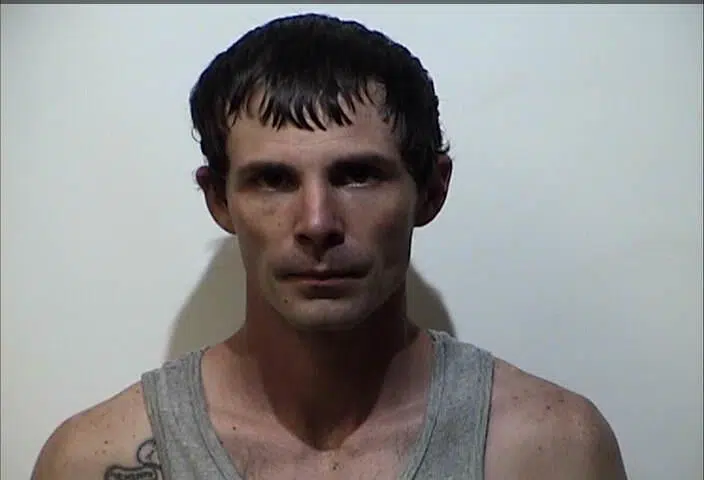 Hopkinsville police arrested a man riding a bicycle on Fort Campbell Boulevard Friday night for several charges, including possession of methamphetamine.
According to the police report, officers observed 36-year old Michael Remm operating a bicycle across four lanes of traffic around 10 p.m. without a headlight. When the officers attempted to make contact, Remm allegedly began to try and flee but was unsuccessful.  Upon consent to search, a key ring of "shim keys", which are commonly used for breaking into locks without force, was found on Remm's person.
Officers also allegedly discovered a baggie of meth, a fraudulent check made out for $500, other items commonly used for burglary such as a crow bar, wire cutters and a ratchet. Those items were reportedly found in a backpack, along with numerous purses and wallets that Remm said he found in a dumpster.
The bicycle Remm was riding was marked "HCCPL" for the library, which he claimed came from a friend.
Remm was arrested and charged with possession of meth and drug paraphernalia, possession of burglary tools, third-degree forgery and no lights for a bicycle.