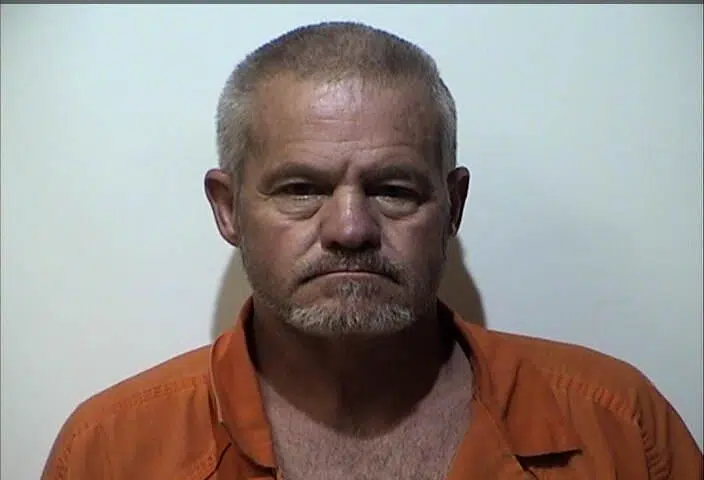 An investigation on Bethel Street Thursday night led to the arrest of a local man on drug charges.
Hopkinsville Police Officer Gary Hicks saw 55-year old Randy Allison of Hopkinsville and four other people crouched down behind a dumpster at an apartment complex about 8:45 p.m. and writes on an arrest citation that they attempted to walk away when approached.
Allison gave consent to search his person and police say they found a flashlight with methamphetamine inside. He later admitted to having additional narcotics folded up in a dollar bill on his person.
He was arrested and charged with possession of meth, a controlled substance and drug paraphernalia.
A second suspect, 37-year old Sherita Bussell of Hopkinsville, was cited into court for drug paraphernalia possession. The citation says she was seen digging in her purse and later admitted to having a meth pipe inside that was located by officers.