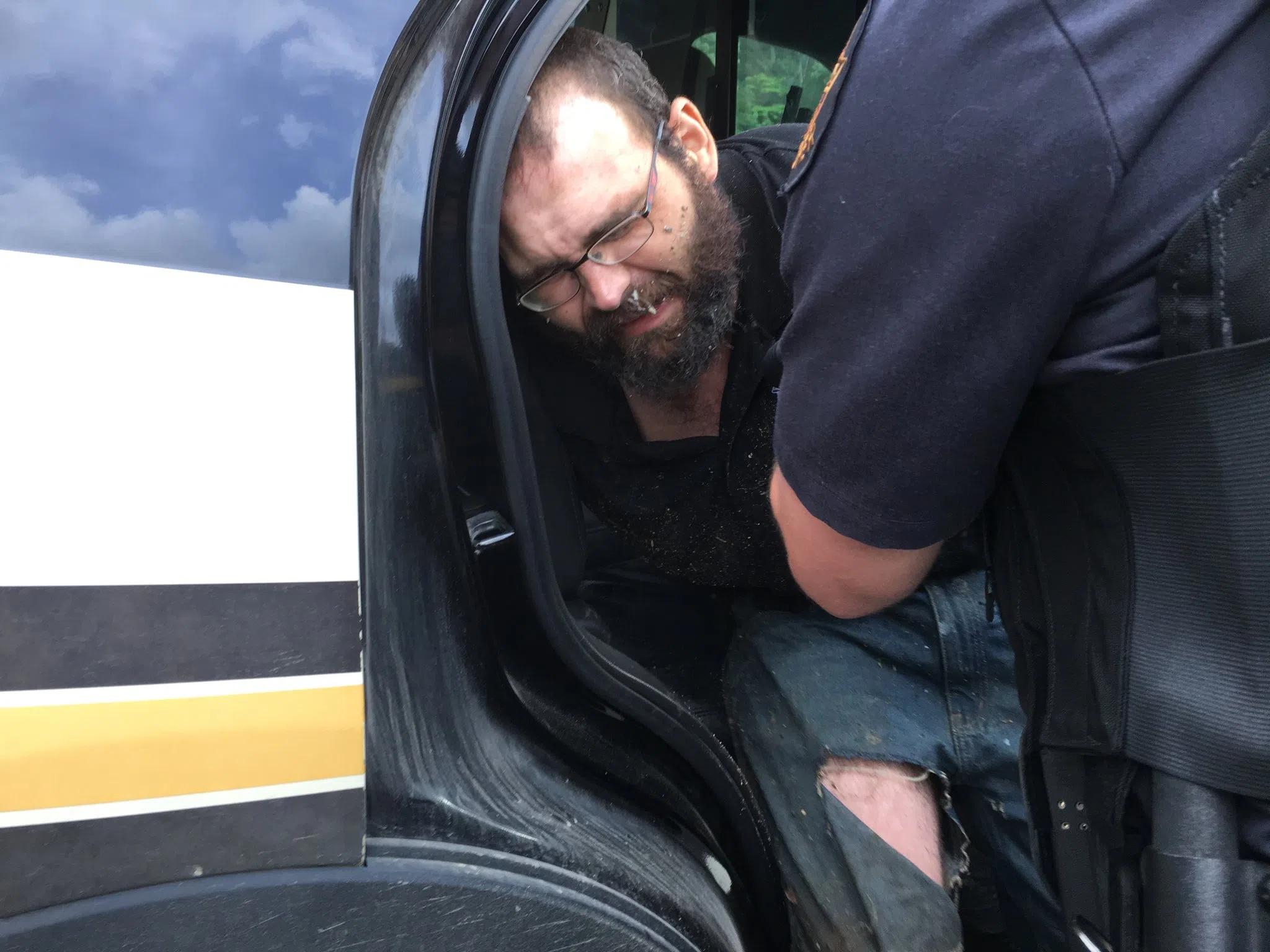 Photo provided by the Tennessee Bureau of Investigation
The search is over for Steven Wiggins in Hickman County after a two day manhunt.
According to the Tennessee Bureau of Investigation, the 31-year-old was taken into custody early Friday morning. He is accused of shooting and killing Dickson County Sheriff's Deputy Sergeant Daniel Baker Wednesday.
Thirty-eight-year-old Erika Castro-Miles was also arrested and has been charged with first degree murder as authorities say she was in the vehicle with Wiggins when the murder happened.
Wiggins is facing multiple charges, including murder. We will have more information as it becomes available.
CAPTURED: Steven Wiggins is in custody! More details soon! pic.twitter.com/YxdZemsGIQ

— TBI (@TBInvestigation) June 1, 2018