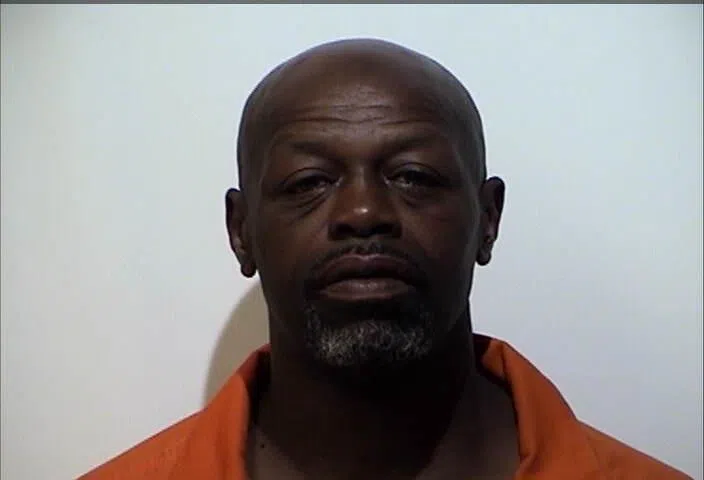 A Hopkinsville man is facing a first-degree arson charge after he allegedly set the porch of a Moores Drive residence on fire Thursday night.
According to the Hopkinsville police report, officers responded to calls of a man who had poured gasoline on the front porch and set it on fire. Upon arrival, the fire was out but a resident of the home had gasoline on her person also.
Officers were told that 52-year old Jerome Catlett of Hopkinsville had set the fire and then fled into a wooded area between Hayes Street and Howell Street. Catlett was discovered hiding in the wood line, allegedly covered in gasoline and with a light in his possession.
There were a reported nine occupants in the building at the time the fire was started.  Catlett allegedly made verbal threats that he was going to kill the residents prior to starting the fire.
Catlett was arrested and charged with first-degree arson.