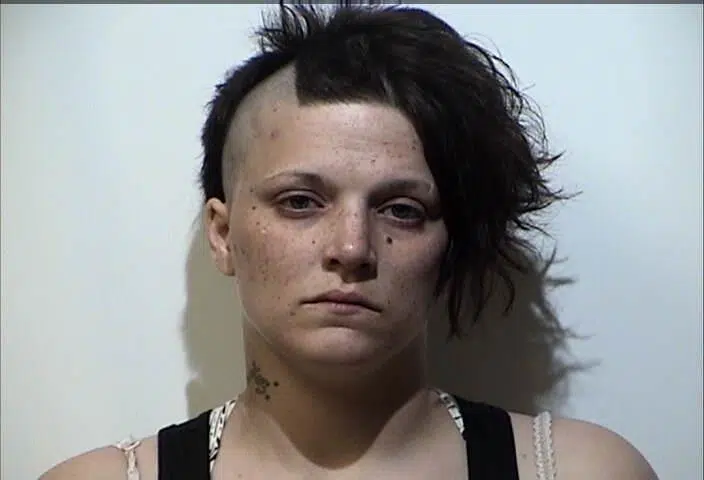 A traffic stop at East 19th and Walnut Street Wednesday night led to the arrest of a Crofton woman for meth possession and DUI.
Officer Michael Felts stopped 28-year old Nicole Cook of Crofton about 11:20 p.m. and the arrest citation says she was seen reaching under her seat. A K9 alerted on the vehicle and a search allegedly revealed a baggie of meth in the vicinity of where Cook had been reaching.
She performed poorly on field sobriety tests and was arrested for DUI and meth possession.
A passenger, 40-year old Shannon Davenport of Hopkinsville, was arrested for carrying a concealed deadly weapon after what's described as a 'dagger with a 12-to-14 inch blade' was found in her purse.