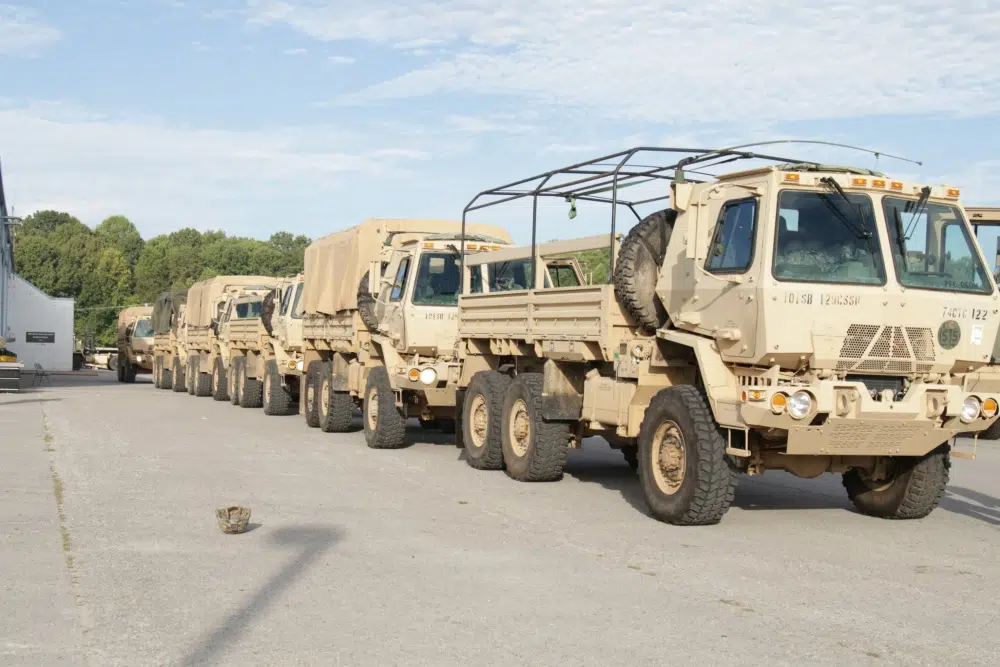 Around 200 Fort Campbell soldiers have been deployed in response to Hurricane Florence and are en route to North Carolina to assist in recovery efforts.
According to a news release, the group consists of mostly soldiers from the 74th Composite Truck Company, 101st Sustainment Brigade, 101st Airborne Division. They departed with almost 100 vehicles, including heavy transport trucks and other equipment, on the way to Fort Bragg.  There they will support FEMA and other disaster relief agencies while providing transportation to personnel and containers.
Colonel Joel Soenksen, 101st Sustainment Brigade rear-detachment commander explained that the needs of the mission were a perfect match for the 101st sustainment Soldiers. The mission of the 101st Airborne is to be ready to deploy at a moment's notice, and be ready whenever and wherever the United States needs forces.