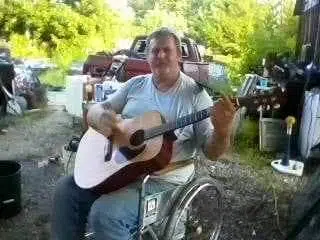 The Todd County man reported missing earlier this week has been found alive and in relatively good condition.
Family members found 65-year old Ronnie Sharp near the bridge on Cliff Hill Road Wednesday afternoon, according to Todd County Sheriff Tracy White, who says his only immediate complaint was that he was hungry after not eating for about five days. He declined a trip to the hospital.
Sharp had not been seen or heard from since Friday afternoon.
Sheriff White says it appears Sharp had been walking in a remote area near his home when he somehow became lost.
Family members tell Sheriff White that Sharp was located several hours after they found footprints from him and his dog near a creek.