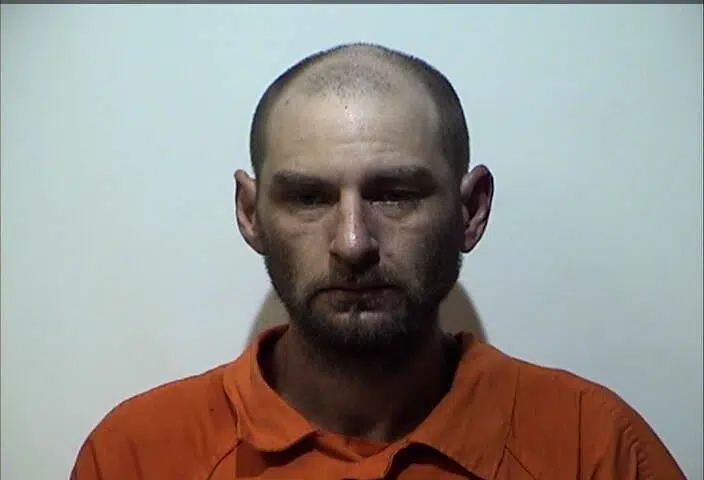 An investigation by Hopkinsville Police Friday afternoon resulted in the arrest of a Hopkinsville man for methamphetamine trafficking and on an outstanding warrant.
Officers made contact with 36-year old James Simmons on West Edmonds Street, as he matched the description of someone who had fled from them earlier in the day. He was in a back yard and the homeowner said she didn't recognize Simmons.
Simmons initially identified himself as "John Jones," according to an arrest citation.
A search of his person allegedly revealed methamphetamine and keys to a nearby vehicle that contained a gun in plain view.
Simmons was arrested for meth trafficking, possession of drug paraphernalia and for giving officers false information. He was additionally served with a warrant for failing to appear in court.