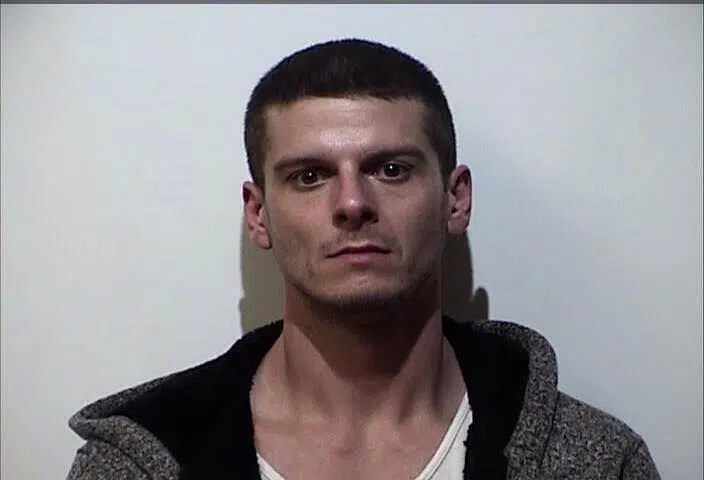 A Tennessee man was arrested in Christian County Tuesday for allegedly stealing his grandmother's car.
Christian County sheriff's deputies received a tip that 31-year old James Clyde Norton III of Sparta, Tennessee being on the Bypass with a stolen car. They found him in the parking lot of the USDA office and he stated he ran out of gas down the road.
Deputies learned from state police that Norton was sought, along with a stolen car, and the vehicle was found in the parking lot. Norton admitted to being in possession of the vehicle and admitted there was a hypodermic needle and drug paraphernalia in his bag.
He was charged locally with receiving stolen property, public intoxication and possession of drug paraphernalia and was served with a Graves County warrant for theft of an automobile. It alleges he took his grandmother's car from her home earlier in the day.