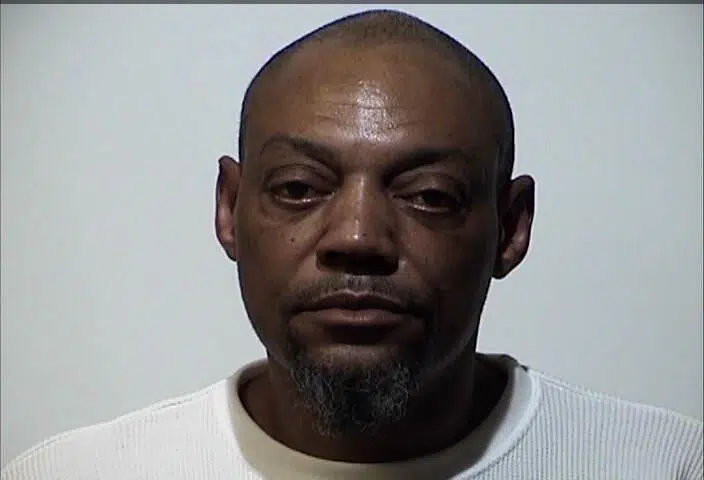 A Guthrie man who was featured as a Crime Stoppers Fugitive of the Week earlier this year was arrested Friday in Hopkinsville and now faces additional charges.
City police located 51-year old Stanley Bell of Guthrie at an apartment on Hazel Street, thanks to the help of an anonymous tipster.
A search of his person allegedly revealed two glass pipes in his pockets and a cigarette box containing marijuana and cocaine.
Bell was served with two warrants for probation violation and is facing new charges of crack, marijuana and drug paraphernalia possession.
The anonymous tipster who led police to Bell will receive a cash reward.