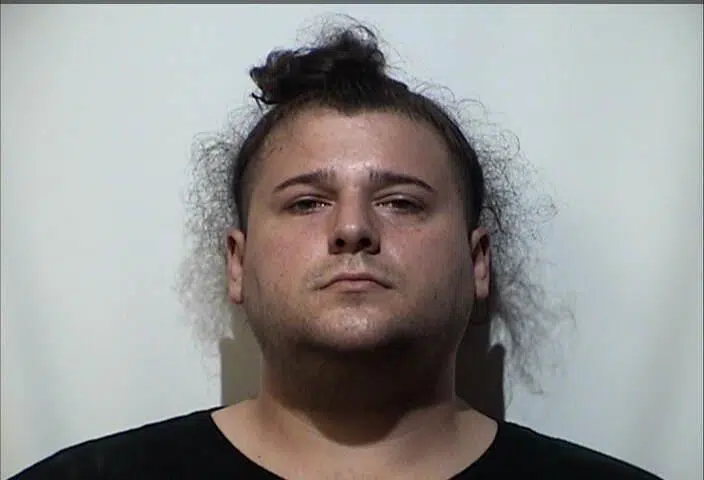 A Pembroke man was arrested for wanton endangerment Tuesday afternoon after he allegedly fired a pistol into the air during an apparent act of road rage.
A woman told a Christian County sheriff's deputy that she attempted to pass 28-year old Taylor Renfrow of Pembroke as he was only traveling about 40 mph on Elmo Road shortly after 2 p.m. Renfrow allegedly slammed on his brakes and went to the middle of the roadway to keep her from getting around his vehicle.
The woman said she stopped abruptly to avoid a collision and honked her horn, causing Renfrow to make an obscene gesture.
The victim wrote down Renfrow's license plate number and reported the incident to police.
When she was eventually able to make a pass around Renfrow, he allegedly shot a pistol up into the air and yelled as she drove by.