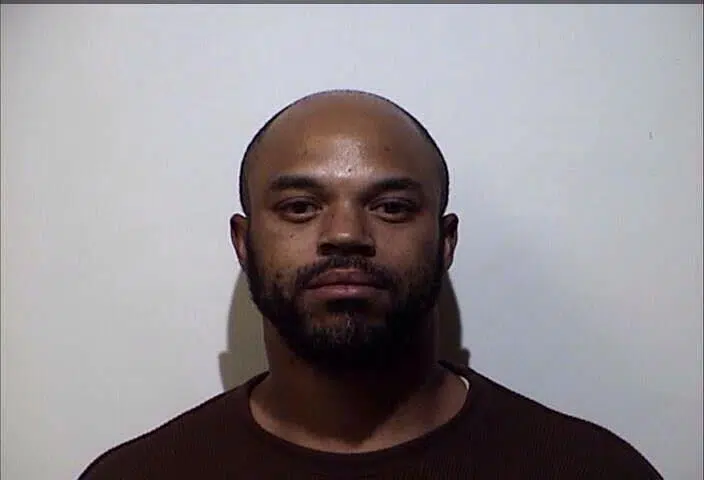 Hopkinsville Police stopped a burglary in progress Sunday morning and arrested the suspect.
Officers were called to 1234 Pyle Lane about 3:30 a.m. after a woman said someone had broken into her home. Officer Jamie Gapp writes on a report that he could hear items inside the home breaking and saw a broken window.
He found 38-year old Demarco Poindexter of Hopkinsville in the living room and he had to be physically taken to the floor to be placed under arrest.
Poindexter falsely claimed he lived at the home, according to the report, which says he appeared to be under the influence of drugs and alcohol.
Poindexter was lodged in the Christian County Jail and charged with first-degree burglary.
Police say the resident of the home sustained some injuries while crawling out of a window to escape.