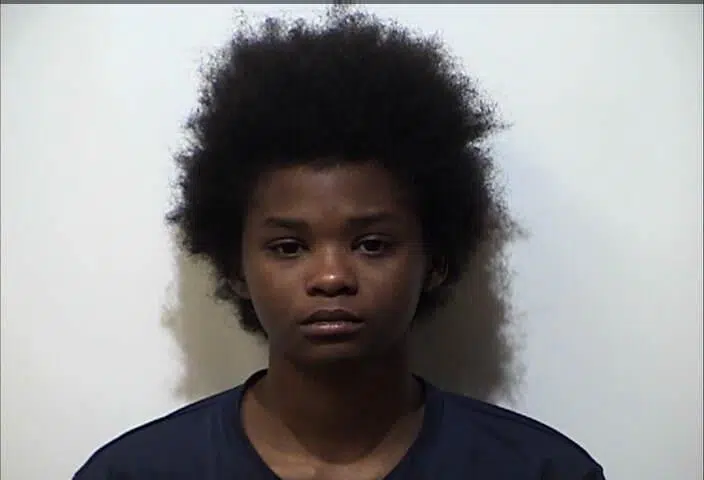 A Hopkinsville woman is charged with felony assault after she allegedly threw a glass bottle that cut her boyfriend during a dispute early Saturday morning at the Colonial Motel on North Main Street.
It happened just after 1 a.m. and city police found the male victim with an open wound on his left leg. An arrest citation for 20-year old Danielle Thompson of Hopkinsville says she admitted to throwing the bottle and that a piece of the broken glass cut her boyfriend.
Thompson was arrested and charged with second-degree assault.