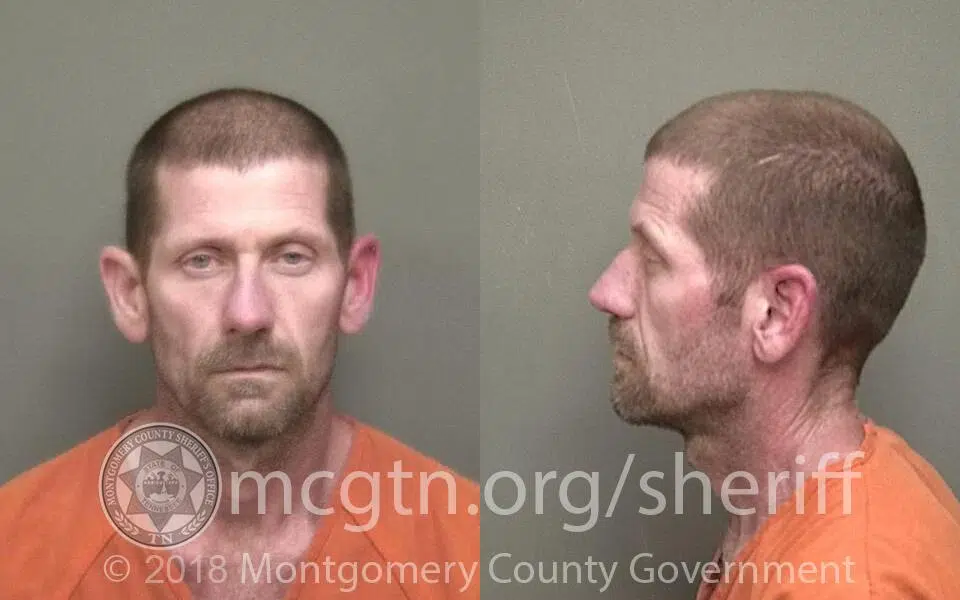 Clarksville Police say a man driving a car that was stolen in Oak Grove was arrested Thursday night after crashing the vehicle into the drive-thru at the Wilma Rudolph Boulevard Wendy's.
It happened about 9 p.m. when officers were dispatched to vehicle that has struck the drive-thru.
Clarksville Police say that a short distance away, officers located a man meeting the description of the driver who fled on foot from the vehicle.
The suspect, 41-year old Michael Patterson, was identified by witnesses as the driver.
A news release says Patterson showed signs of being intoxicated, but was not willing to complete field sobriety tests.  Investigation determined the car was allegedly stolen out of Oak Grove, but warrants had not been secured for the theft.
Patterson also had a revoked Tennessee license and multiple active warrants outstanding warrants from Tennessee and Kentucky.
He was lodged in the Montgomery County Jail on several charges.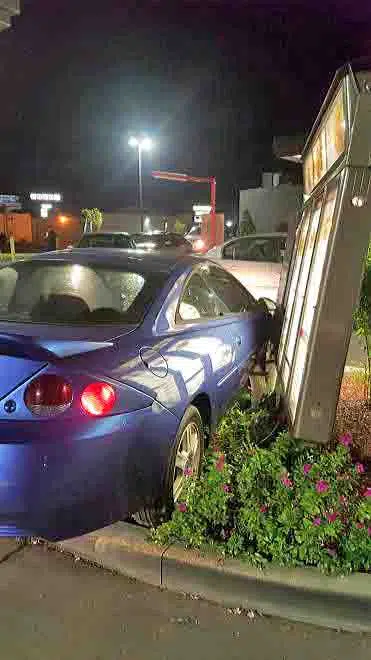 Photo provided