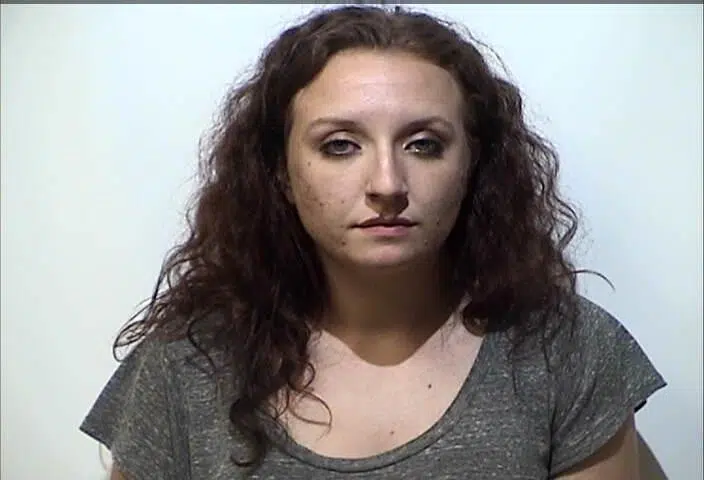 A woman was arrested for DUI Friday night after she side-swiped a Hopkinsville Police cruiser on Johnson Mill Road.
It happened just before 10:30 p.m. when 18-year old Callie Turner of Hopkinsville was southbound and veered into the path of a cruiser operated by Sgt. Rico Rodriguez, striking his mirror.
A police report says Turner appeared to be under the influence and performed poorly on field sobriety tests. She was arrested and personnel at the jail allegedly found a glass pipe containing methamphetamine residue on her person.
She was charged with DUI, possession of drug paraphernalia and promoting contraband.
A passenger, 24-year old Alexander Austin of Hopkinsville, was cited into court for possession of marijuana.
No one was injured in the collision.