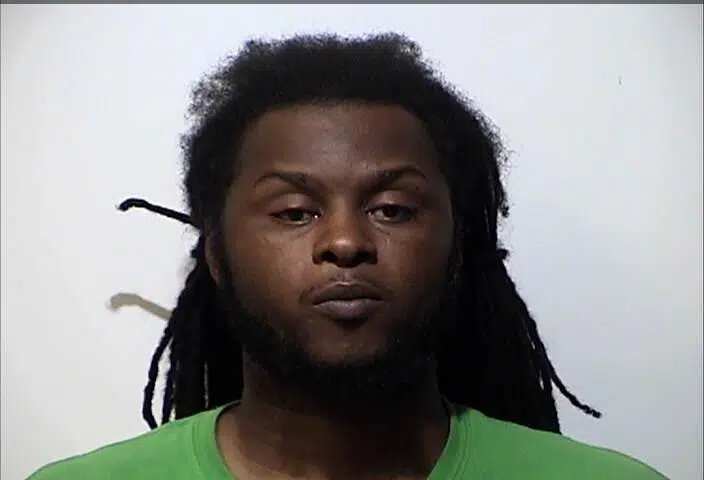 A man accused of assaulting his mother and a police officer was arrested Saturday morning on Sanderson Drive.
Hopkinsville Police Officer Jamie Gapp was called to the report of 34-year old Desmond Poindexter of the city being involved in a physical altercation with his mother at about 11:40 a.m. and the report says the victim said Poindexter had assaulted her.
Poindexter refused to come out of a rear bedroom when he was called out and he allegedly kicked Officer Gapp as he was taken into custody.
He was arrested and charged with fourth-degree assault (domestic violence), third-degree assault of a police officer, criminal mischief and resisting arrest.
He is also listed as being a fugitive from another state on the Christian County Jail Website.