Daniel Westbrook in court
The five suspects charged with murder or complicity to murder in connection with the September 23rd shooting death of Jerry Robertson on Stateline Road near Allensville appeared for arraignment Monday morning in Todd District Court.
Judge Ken Williams appointed public defenders for 41-year old Douglas Cropper, 31-year old Daniel Westbrook, 26-year old Brandi Scruggs, 22-year old Faith Martin and 36-year old Timmie Latham.
A not guilty plea was entered for all five suspects and a preliminary hearing was set for October 15th.
Judge Williams asked a deputy circuit court clerk to be sure they have plenty of time on the 15th to hear necessary testimony.
It's customary for a representative of the investigating law enforcement agency, Kentucky State Police in this instance, to testify about the alleged incident at a preliminary hearing. Judge Williams will then decide if there's enough evidence that a crime has been committed to send the case to the Todd County Grand Jury.
Suspects can also choose to waive their hearing and send the case directly to the grand jury.
Westbrook allegedly shot Robertson three times after Scruggs drove the victim in a car to the area just north of KY 848. A pickup occupied by Westbrook and the three other suspects passed the car and then stopped in their path of travel, according to the KSP warrant, which says all five suspects fled in the pickup after Westbrook fired the weapon that Cropper provided to him.
Police say Robertson was still breathing when the suspects left, but he later died from his injuries at the scene.
Westbrook is charged with murder and the other four are charged with complicity to murder and tampering with evidence.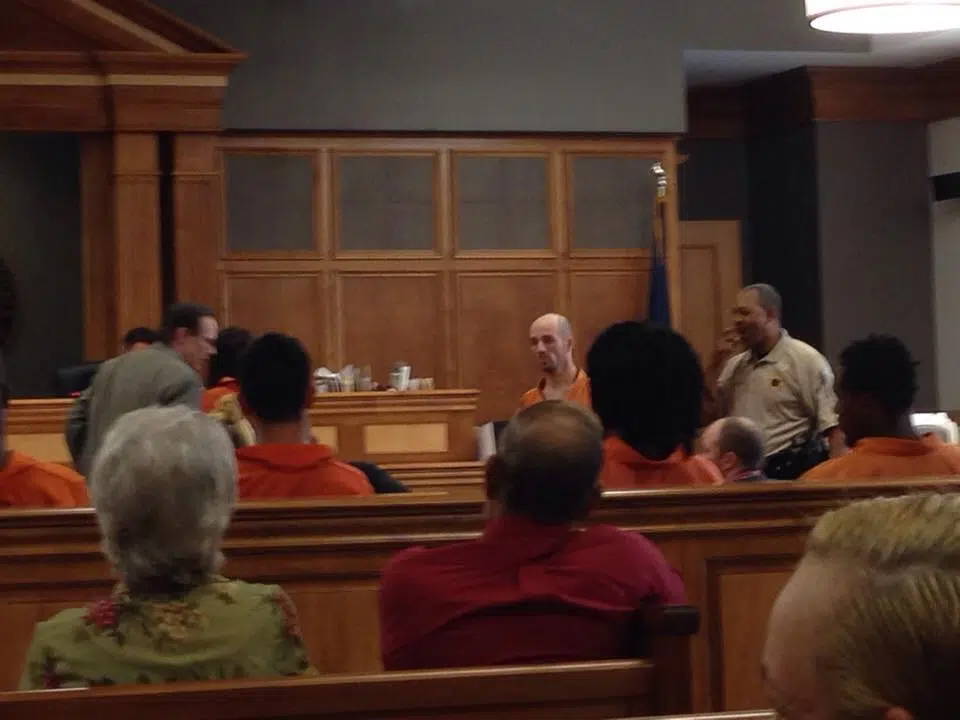 Timmie Latham in court