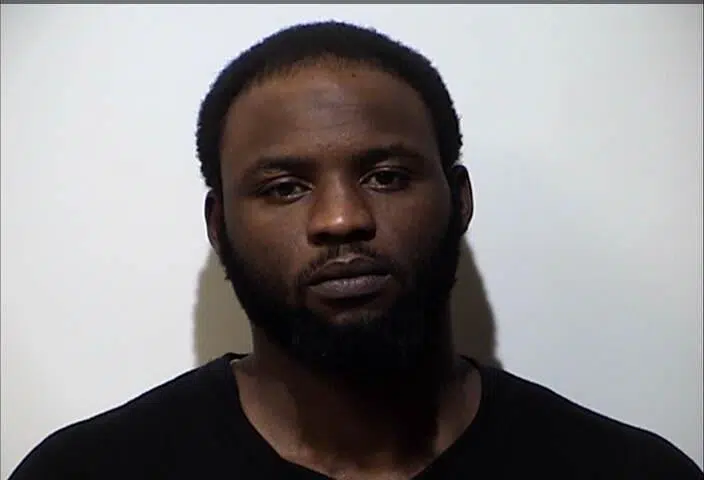 A Hopkinsville man was arrested Wednesday morning following a disturbance and shots fired incident on Moores Court.
Officer Tyler Hancock responded to the area for an individual with a gun who was in an argument and made contact with 29-year old Antwain Loving, according to the arrest citation.
Loving allegedly tossed a handgun to the side and a computer check revealed it had been reported stolen in Christian County.
The victim of the dispute had visible injuries to her neck and told police that Loving had struck her multiple times. He allegedly took the victim's cell phone so she couldn't call for help and then fired three rounds from the handgun into the air as he walked away.
Three shell casings were located in the area where the victim said he fired the shots.
Loving was arrested and charged with receiving a stolen firearm, possession of a handgun by a convicted felon, first-degree wanton endangerment, tampering with evidence and intimidating a participant in the legal process.