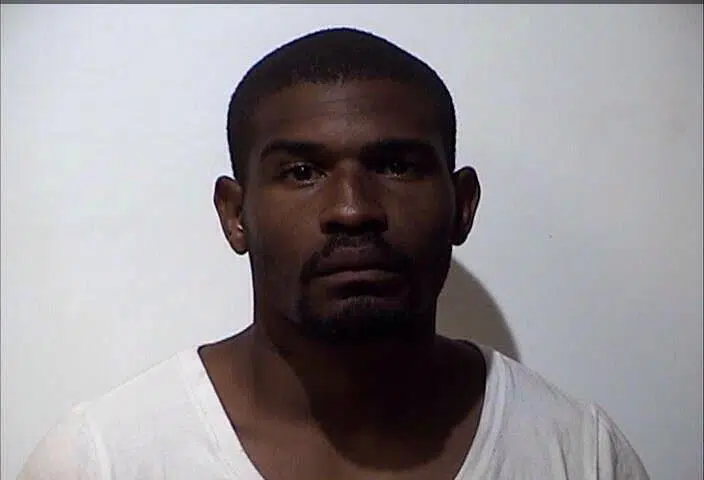 Hopkinsville Police cited and released a man for trafficking prescription pills on Seventh Street Wednesday afternoon, but he went to jail less than two hours later when he allegedly stole property out of a car on Cherry Street.
Officers were called to the Max Fuel on West Seventh about 1:45 p.m. regarding 30-year old Jayaune Johnson of Hopkinsville attempting to sell Xanax pills. An arrest citation says Johnson was found to have four Xanax bars and a plastic baggie.
Johnson was cited for trafficking in a controlled substance and released.
A little over an hour later, police were dispatched to the 1400 block of Cherry Street for a theft of a purse out of a vehicle that had just happened.
Witnesses told police that the suspect fled on the rail-trail and officers caught Johnson again after a short foot pursuit.
Police say he tossed the purse aside as he tried to get away.
He was arrested the second time around and charged with theft, tampering with evidence, fleeing or evading police, resisting arrest and disorderly conduct.