Indictments for assault and stalking were returned by a Christian County Grand Jury Friday afternoon.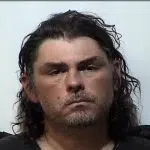 Indicted for third-degree assault of a police officer and fourth degree assault is 39-year old Joshua Wayne Hull of Hopkinsville. He is alleged to have held a female victim against her will in June by locking her in a room at a Walnut Street location. He also allegedly shoved the female victim and thrown her onto a bed.  When officers arrived, Hull allegedly came out and screamed that he was going to have to shoot the responding officer and then shoved an officer at the top a stair well.  He is additionally charged with unlawful imprisonment, violation of an EPO and menacing.
Jonathan Roper is indicted on charges of second-degree assault, two counts of wanton endangerment, fourth-degree assault and DUI. The indictment alleges he had been drinking and arguing with his wife and followed her to a tattoo parlor in Oak Grove. He allegedly pulled out of the parking lot at a high rate of speed and into the path of a motorcycle, causing a collision.  One of the riders on the motorcycle had to be taken by helicopter to Blanchfield Army Community Hospital for injuries.  Roper was reportedly very concerned for the victims through the incident.  He allegedly blew a .152 on a Breathalyzer test.
The grand jury also indicted 43-year old Bradley Shelton of Hopkinsville on charges of stalking and violation of an emergency protection order. The police report states a female victim called police to say that Shelton had been knocking on her door even though there was an EPO against him. Officers located him near the victim's home and stopped his car. A report says police found binoculars and a camera in his vehicle.