Lyon                                                                             
Eight indictments were returned Friday by the Todd County Grand Jury.
Matthew Lyon was indicted for third-degree burglary, felony theft of items from automobiles and felony theft by unlawful taking. He has been lodged in the Todd County Jail since his arrest on July 8.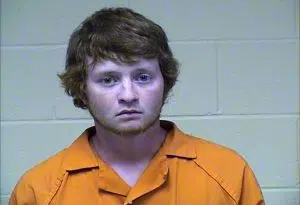 Hill
An indictment for possession of cocaine, marijuana and drug paraphernalia was returned against 21-year old Stephen Joshua Hill of Cedar Hill, Tennessee.
Guthrie Police were dispatched to a vehicle lockout at the Guthrie car wash on June 13 and noticed an odor of marijuana coming from Doss' automobile.
An arrest citation says Hill initially denied having smoked marijuana, but later admitted he had a couple hours earlier. He gave consent to search his car after entry was gained and police say they found a baggie of marijuana, a pipe containing green residue and a baggie of what Hill admitted was cocaine.

Tabb
The grand jury indicted Hunter Tabb for second-degree burglary, criminal trespassing and public intoxication.
In other action, the grand jury indicted Cory Doss for two counts of second-degree wanton endangerment, reckless driving, speeding and failure to use a child restraint device.
Christopher Sadler and Bobby Keys were indicted for bail jumping and Darrell King, Jr. for flagrant non-support.