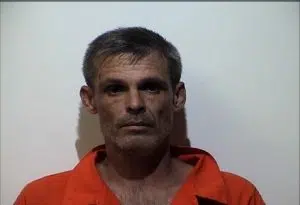 Oliver                                                                                                  Hunt
Three people were arrested on drug, burglary and wanton endangerment charges following a traffic stop Saturday night in Hopkinsville.
Officer Samantha Rodriguez stopped a car driven by 38-year old James Lucas Oliver of Hopkinsville, as it was believed to be involved in a burglary in the county.
A search allegedly produced used syringes, a white substance melted in a spoon and several pills not in the proper container. An arrest citation says the spoon and pills were hidden underneath other items in the floorboard and that there was an 8-year old and a 6-year old in the vehicle.
Oliver and his passengers, 42-year old Gary Wayne Hunt and 27-year old Jennifer Grace of Hopkinsville, were arrested and charged with first-degree wanton endangerment, two counts of possession of a controlled substance, possession of drug paraphernalia and third-degree burglary.

Grace