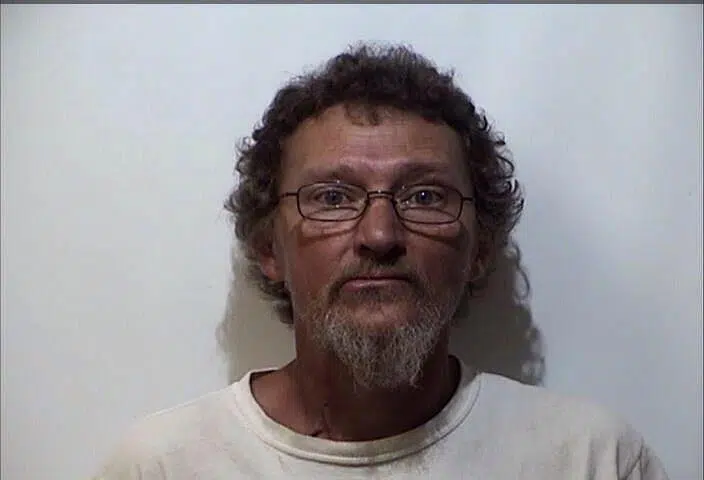 A man accused of attempting to stab a woman Friday night at an East Seventh Street location was arrested on multiple charges.
It happened about 8 p.m. at 1411 East Seventh, according to a Hopkinsville Police report, which says officers were called to an active disturbance where a man was trying to stab someone.
They found 52-year old Douglas Wells of Hopkinsville standing next to a vehicle occupied by a female and a baggie of marijuana was lying on the ground near where Wells was standing.
The woman said Wells tried to get her to take the marijuana when officers arrived and that he threw it on the ground when she wouldn't accept it.
Officers also recovered a locking blade knife at the scene.
Wells was arrested and charged with first-degree wanton endangerment, possession of marijuana and tampering with evidence.