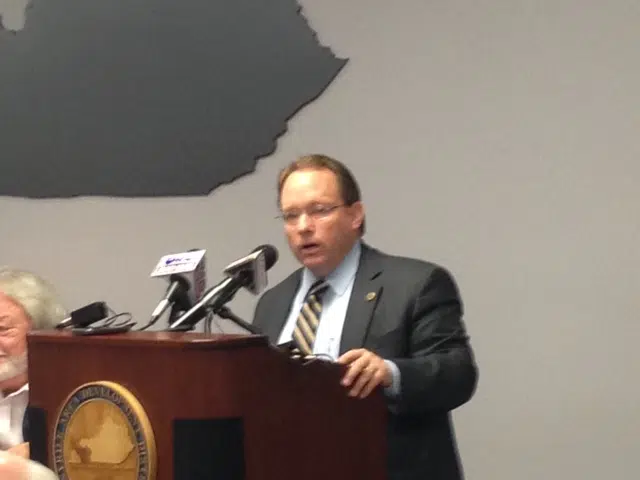 Murray State University President Bob Davies has announced his resignation, effective September 1, as he accepts the presidency at Central Michigan University.
A news release says the Board of Regents is expected to move quickly to name an interim president to ensure a seamless transition as Murray State prepares for a national presidential search.
Davies has led the university that operates a regional campus in Hopkinsville since July 2014.
He thanked Murray State's Board of Regents, faculty, staff, students and alumni for their support saying, "I have learned greatly from each of you and I know Murray State will continue to be a premiere University well into the future. My family and I will always remember the tremendous friendships and memories that are based in Murray and west Kentucky."
During Davies' tenure, Murray State developed the current Strategic Plan, created an Honors College, introduced and invested in a progressive new scholarship model, broke ground for two new academic buildings, opened Franklin Residential Hall and launched a new marketing plan.