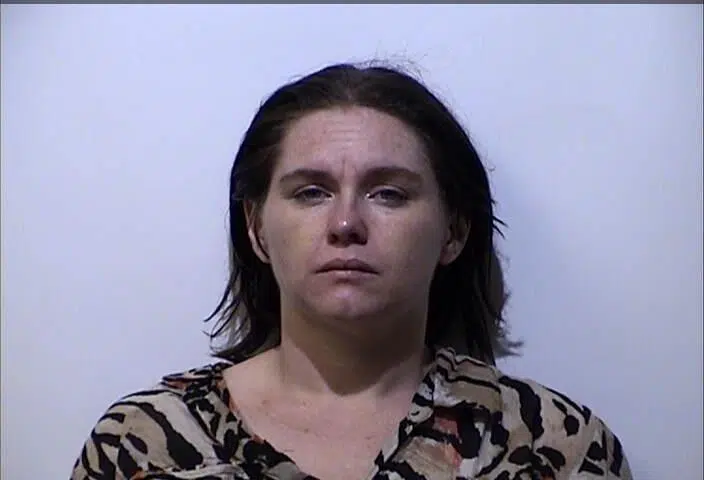 Hopkinsville Police arrested a woman early Sunday morning on methamphetamine charges.
An officer saw 29-year old Marissa Stutzman of Hopkinsville walking at a very fast pace along south Virginia Street about 2:30 a.m. and he stopped to make sure she was okay, according to the report.
Police say Stutzman showed numerous signs of being under the influence of a substance and initially told officers she was only 15 years old. A search of her purse revealed drug paraphernalia containing residue that tested positive for meth and staff at the jail found a crystal substance in her shirt pocket.
She is charged with possession of meth, possession of drug paraphernalia, promoting contraband and public intoxication.
Stutzman was additionally served with a warrant for failing to appear in court.