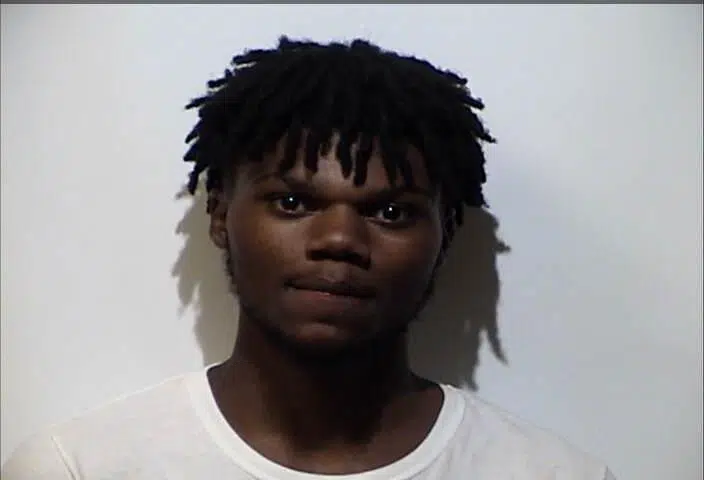 Tysean Johnson                                                                          Ajaizion Johnson
Two men were arrested on drug and gun charges following an investigation early Thursday morning on Walnut Street.
Officers saw 18-year old Tysean Johnson of Hopkinsville on the front porch at 1704 Walnut Street and knew he was wanted on a warrant. He quickly went inside the home and came back out, according to a report, which says he then walked to officers in the driveway.
The homeowner gave consent to search the room Johnson entered and police say they found small plastic baggies of marijuana. A gun was found near a bush and the serial number was scratched off.
Police say they found a magazine that fit the gun on the person of a second man on the porch, identified as 20-year old Ajaizion Johnson of Hopkinsville.
Both men were arrested on warrants and charged with trafficking in marijuana and tampering with evidence and Ajaizion Johnson is charged with possession of a defaced firearm.