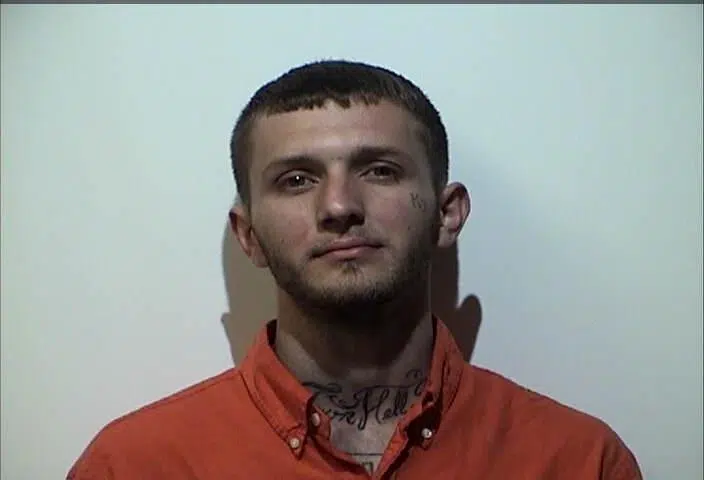 A traffic stop for having expired tags resulted in the arrest of a Hopkinsville man Friday afternoon for warrants and methamphetamine trafficking charges.
Officer Tyler Hanock stopped 24-year old Trever Gernon on East Seventh Street and a computer check showed he was wanted on warrants for parole violation. He was originally convicted of burglary, unlawful transaction with a minor and receiving stolen property and he violated conditions of parole in seven separate ways, according to the warrant.
A K9 indicated on Gernon's car during the stop and an arrest citation says police found three grams of meth in his pocket and plastic baggies, glass pipes, brass knuckles, a large amount of cash, synthetic drugs and digital scales in the vehicle.
Gernon was additionally charged with trafficking in meth, possession of synthetic drugs, possession of drug paraphernalia, carrying a concealed deadly weapon and driving without registration.