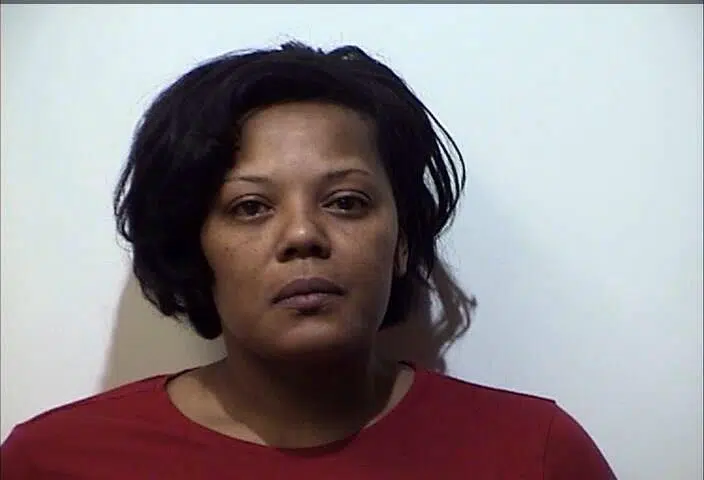 Hopkinsville Police arrested a woman for her second DUI in the last three years Monday night.
Officers received a call of a driver who smelled of alcohol causing a problem in the drive-thru at the Taco Bell on North Drive about 11:30 p.m. and found the vehicle in question turning right onto North Drive.
An arrest citation for 40-year old Daneshia Weaver of Hopkinsville says she crossed the center line several times and was constantly changing speeds. Police found two open cans of beer in the console and Weaver was unable to perform field sobriety tests.
She was arrested for her second DUI and for possession of an open alcohol container.