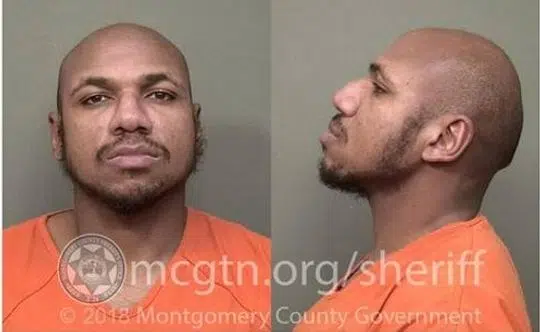 Army officials have officially filed charges against a soldier accused of beating his wife to death on post in December.
The Leaf Chronicle quotes Major Martin Meiners in reporting that 30-year old Private First Class Jerome Dale Forrest was charged with the murder of Debbie Forrest on Friday.
Jerome Forest had been in the Montgomery County Jail since December 18th and was held there pending the outcome of an investigation by the Army Criminal Investigation Command.
The paper cites records showing that the couple had been married for about eight months at the time of Debbie's death. Debbie Forrest had five children and the oldest—who is 24-years old—is caring for three younger siblings and a granddaughter of her mother who she was raising.
A friend of Debbie Forrest tells the Leaf Chronicle that she had never seen any signs of domestic violence from Jerome in the past.