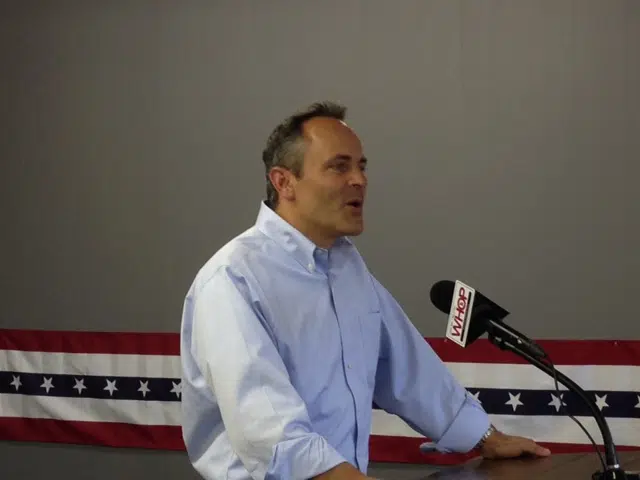 State Senator Whitney Westerfield of Christian County has officially filed his papers to run for the Republican nomination for Attorney General in May and Governor Matt Bevin has reasserted that he will file to run for reelection.
Governor Bevin addressed a group of reporters in Frankfort Thursday and said he will get his papers filed before the January 29th deadline. He also said he's been in discussions with Lt. Gov. Jenean Hampton regarding whether she will again be his running mate.
Bevin would face state Representative Robert Goforth in a GOP primary. Three Democrats—Attorney General Andy Beshear, House Minority Floor Leader Rocky Adkins and former auditor Adam Edelen—are seeking the gubernatorial nomination.
Westerfield will likely face Louisville attorney Daniel Cameron in the Republican primary for attorney general. Cameron is a former legal counsel for Senate Majority Leader Mitch McConnell.
Former AG Greg Stumbo is running as a Democrat and Secretary of State Alison Grimes is rumored to be considering a run against him in the primary.