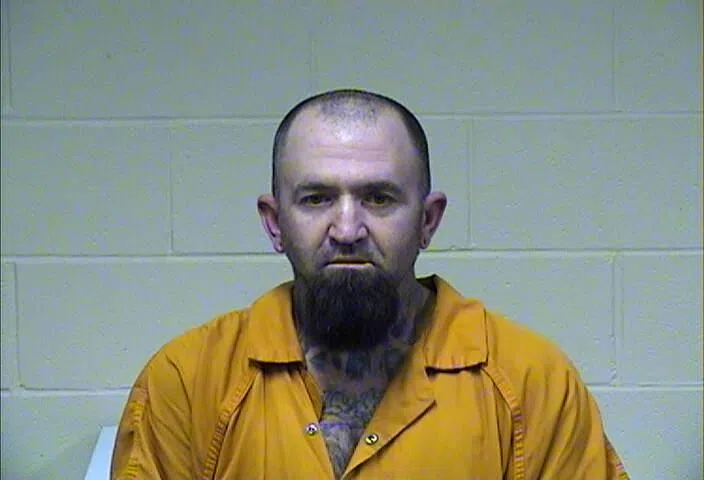 Kentucky State Police arrested a Crofton man Sunday night for trafficking in methamphetamine following a traffic stop in Elkton.
According to a news release, Trooper Hunter Carroll conducted a traffic stop on a vehicle operated by 43-year old Christopher Diller of Crofton due to expired registration tags. Upon contact with Diller, there were allegedly several signs of criminal activity and Diller reportedly gave consent to a search.
A search of the vehicle allegedly revealed over an ounce of meth, prescription pills and drug paraphernalia. Diller was arrested and charged with trafficking in meth, possession of a controlled substance, third-degree possession of a controlled substance, possession of drug paraphernalia, prescription substance not in a proper container and multiple traffic violations.