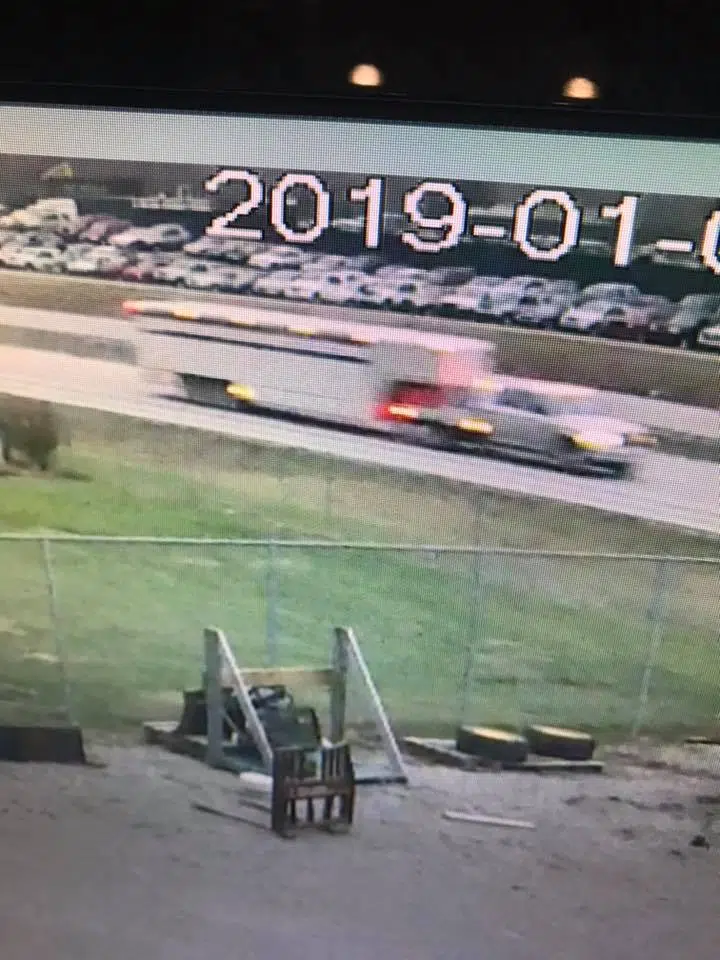 A baby due to be born in two weeks was killed in the hit and run collision Wednesday night on US 68 between Elkton and Fairview and police continue to look for the driver of a flatbed truck who fled the scene.
Sheriff Tracy White posted an update on his department's Facebook page Thursday, saying 23-year old Brittany King of Elkton was nine months pregnant and lost her child. Police have also released photos of the silver or gray four-door flatbed truck that was pulling a livestock trailer. The truck may be a Dodge, it's thought to be a newer model vehicle and police believe it had just left Bluegrass Stables.
As previously reported, 26-year old Brandon Berry of Elkton had been eastbound on 68 when the truck crossed into his path northbound from Tress Shop Road. Berry was unable to avoid striking the truck and the driver did not stop, heading west on US 68 toward Hopkinsville.
King and six-year old Michael Berry of Elkton were taken to Jennie Stuart Medical Center.
Sheriff White says someone knows who was driving that truck.
Anyone with information on that person's identity should call 270-265-2501.