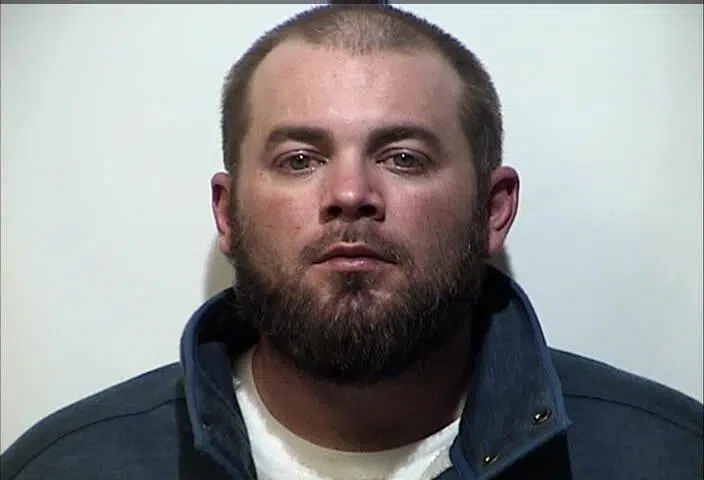 A traffic stop on East 18th Street late Tuesday night ended with the arrest of the driver for methamphetamine trafficking charges.
Hopkinsville Police Officer Tyler Hancock stopped 36-year old Raymond Kranz of Hopkinsville after he failed to properly signal before a turn, according to an arrest citation, which says there was drug paraphernalia in plain view in his vehicle.
A K9 alerted on the automobile and a search allegedly revealed several baggies of meth and a meth pipe.
Kranz was arrested and charged with trafficking in meth and possession of drug paraphernalia.