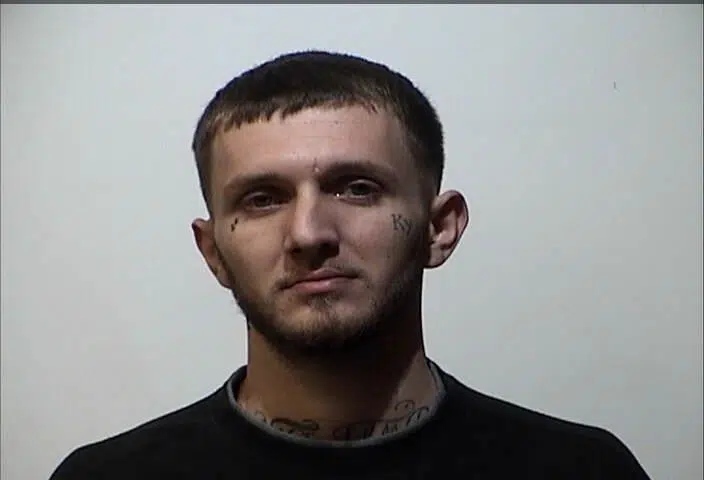 A Hopkinsville man was arrested by the Hopkinsville Police Department and charged with methamphetamine trafficking following a traffic stop late Christmas Day.
According to the police report, officers initiated a traffic stop on a vehicle driven by 25-year old Trever Gernon of Hopkinsville in the area of Sanderson Drive due to a dim or pink light on the license plate. The vehicle continued at a slow pace for an extended distance before coming to stop.  Upon contact, officers reportedly noticed the glove box was open and its contents were spilled on the floor.
A K9 Unit alerted on the vehicle and Gernon allegedly said there was an amount of meth in the vehicle that belonged to him and that he had tried to hide it when the officer attempted to pull him over.
A search of the vehicle allegedly revealed an amount of meth matching the description Gernon gave and a pipe used to consume meth was found on his person.
He is charged with trafficking in meth, possession of drug paraphernalia and rear license not illuminated.