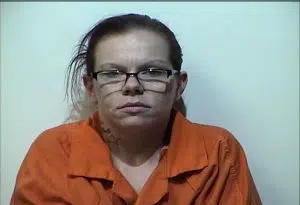 Two Hopkinsville residents sought on warrants were arrested for methamphetamine charges Wednesday night.
Officer Samantha Rodriguez located 31-year old Amy Hodge and 32-year old Steven Hodge near the Christian County Justice Center about 7:30 p.m. and arrested both on warrants.
A search of their belongings allegedly revealed syringes, a cup containing meth residue, baggies with residue, straws, a scale and a razor blade.
Both suspects were arrested for possession of meth and drug paraphernalia, both were served with warrants for failing to appear in court and Steven Hodge is also charged with probation violation.