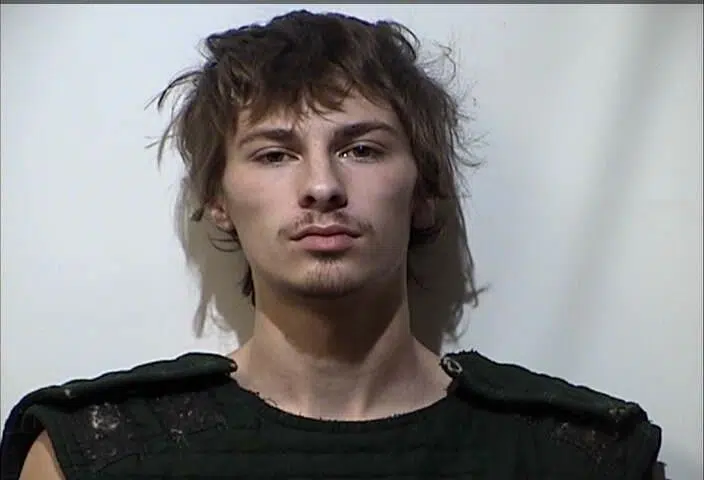 A Hopkinsville man who went into Dunkin Donuts Monday morning and attempted to drag his ex-girlfriend out of the store was arrested for robbery and kidnapping.
The incident happened just before 11 a.m. and an arrest citation for 20-year old Garrett Rennison says he went behind the counter, grabbed the victim by the neck and took her phone out of her pocket.
The victim was able to fight Rennison off as he tried to drag her out of the store and he then fled the scene.
Police soon found Rennison in his vehicle and he was arrested following a traffic stop for first-degree robbery and kidnapping. The report says he had been sending his ex-girlfriend text messages that he was going to beat her prior to the incident.
The victim sustained injuries to her elbow, knuckle and neck during the incident.