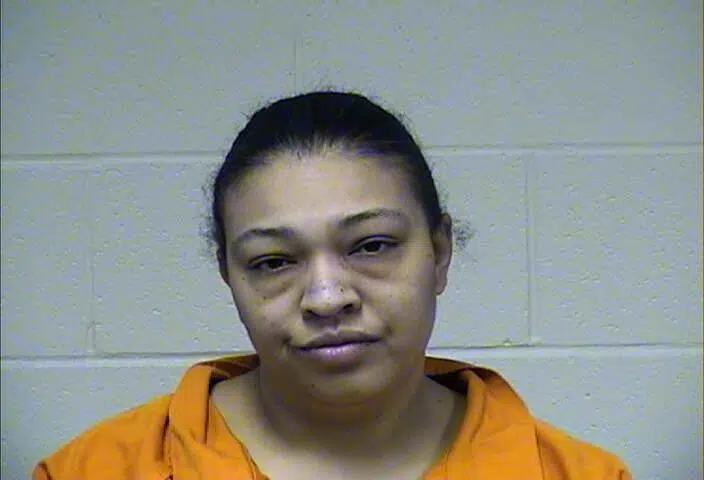 A traffic stop on Guthrie Road in Todd County Monday evening led to the arrest of an Elkton woman on multiple charges.
Trooper Hunter Carroll observed 35-year old Fallon Adams traveling 71 mph just south of South Todd Elementary School a few minutes before 5 p.m. and an arrest citation says she sped up to 84 mph after passing another motorist.
There was reportedly an odor of alcoholic beverage coming from her vehicle and she performed poorly on field sobriety tests. An open bottle of beer was located in the back seat and police say a substance that Adams admitted was cocaine was found in her wallet after arrival at the Todd County Jail.
Adams was charged with DUI, reckless driving, possession of cocaine and other counts related to the traffic stop.