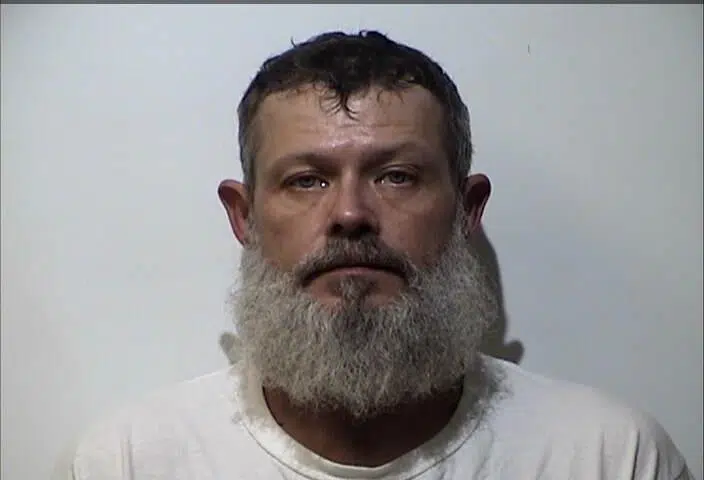 An arrest has been made in connection with the murder of 35-year old Joey Hayes of Hopkinsville last week in Trigg County.
Charged with murder, receiving stolen property and tampering with evidence is 43-year old James Gentry of Hopkinsville.
An arrest citation says Gentry admitted to Kentucky State Police that he was present when Hayes was shot multiple times last Tuesday. He also reportedly admitted to transporting Hayes to the location where he was killed.
Witnesses said Hayes agreed to go to the location under the pretense that Gentry was going to pay a debt that he owed him and that Hayes would sell Gentry a diamond ring.
Hayes' body was located Wednesday of last week inside a barn at 412 Buffalo Road in Trigg County. Police say Gentry had mowed the grass at that property in the past and that the property is owned by members of his family.
Gentry was arrested for the receiving stolen property charge Friday after he admitted to pawning the ring a pawn shop. He initially said someone else gave him the ring and that he had believed it was stolen when Hayes was "roughed up."
KSP charged Gentry with murder early Monday morning.
Gentry had been listed as the last person to see Hayes on a missing person report filed last week with the Christian County Sheriff's Department.