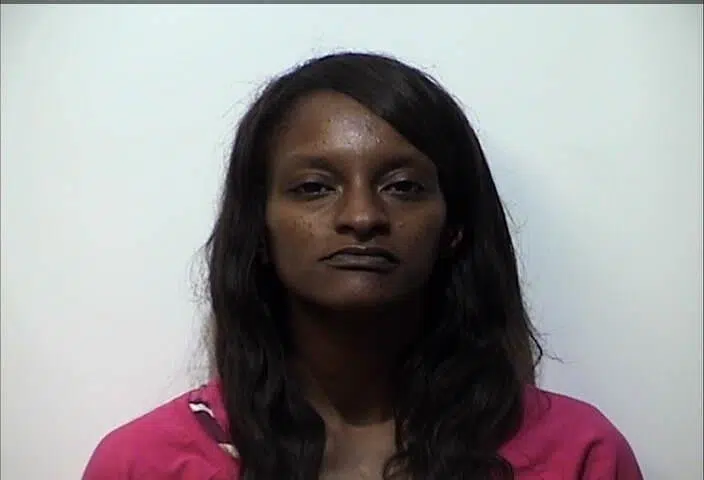 A Hopkinsville woman was arrested for felony assault Sunday evening after she allegedly attacked her boyfriend during a dispute.
Charged with second-degree assault (domestic violence) is 27-year old Jazmine Franklin of Hopkinsville. An arrest citation says she struck her boyfriend on the top of the head and on his left eye with an unknown object during an altercation just before 5 p.m. at 608 East Second Street.
The victim sustained a laceration on his head and eye and cheek were swollen, according to the report.