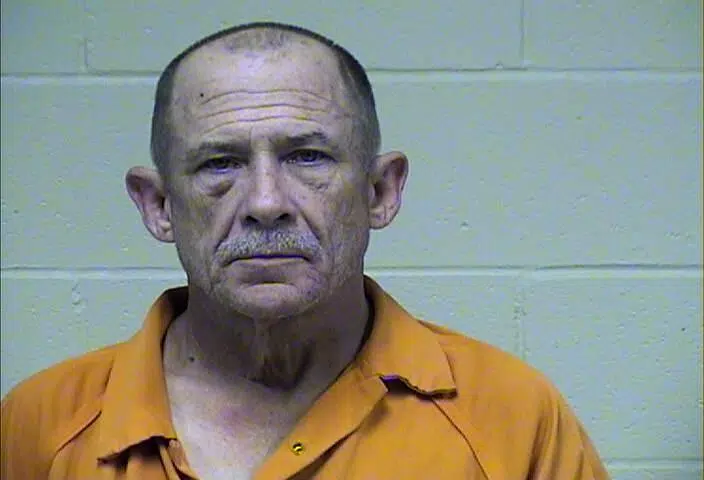 An investigation Saturday night in Guthrie led to the arrest of a Nashville man on methamphetamine and DUI charges.
Sgt. Kevin Saunders stopped at a location on East Park Street about 8:45 p.m. to assist a motorist and made contact with 53-year old Randy Lee Mills of Nashville. An arrest citation says Mills appeared to be under the influence of a substance and was unable to provide a driver's license.
A metal tube commonly used to smoke meth fell out of his car as he searched for papers and police say a search of his pockets allegedly revealed a glass pipe and a baggie of methamphetamine.
Officer John Webb assisted in a search of the vehicle and found another meth pipe and a set of wooden nunchucks under a seat.
Mills refused field sobriety tests and refused a blood draw. He was arrested and charged with possession of meth and drug paraphernalia, carrying a concealed deadly weapon, DUI, failure to maintain insurance and driving without a license.