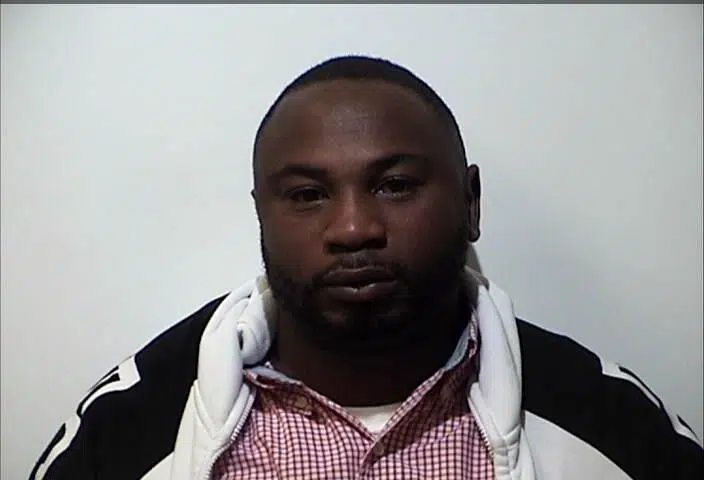 A Hopkinsville man is facing numerous charges, including DUI and leaving the scene of an accident following a hit and run collision at East Ninth Street and Belmont Thursday.
According to the Hopkinsville police report, officers responded to the three-vehicle collision around 5 p.m. and were told by witnesses that the driver of one of the vehicles had fled the scene on foot. The registration plates on the abandoned vehicle reportedly did not match the vehicle, but the VIN number allegedly identified the driver as 35-year old Duane Ramsey of Hopkinsville.
Officers located Ramsey as a residence on McHenry Street and he allegedly smell strongly of alcohol and had glassy, bloodshot eyes. Ramsey was reportedly identified by a witness as being the driver who fled from the collision.  He allegedly admitted to driving the vehicle and switching the registration plates.
Duana blew a .122 on a Breathalyzer test. He was arrested and charged with DUI, leaving the scene of an accident, improper registration plates and failure to maintain insurance. No one was injured in the wreck.