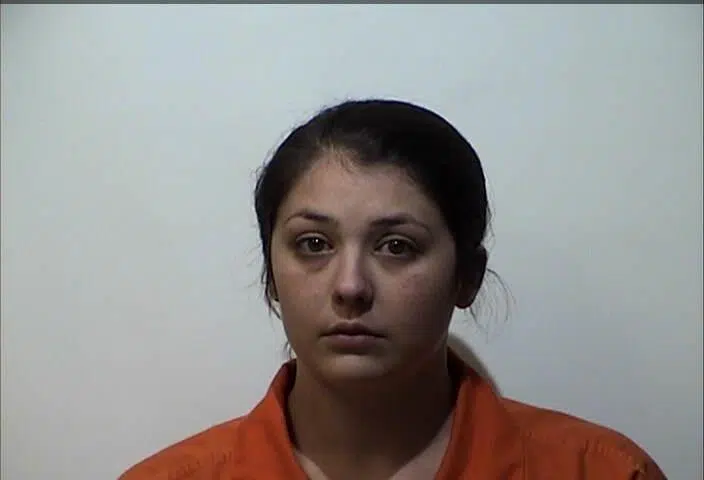 A Hopkinsville woman is facing charges of DUI and promoting contraband following a traffic stop for reckless driving on I-24 Sunday.
According to the report from Christian County Sheriff's Deputy Rick Burgess, deputies received multiple calls of a vehicle driving recklessly on I-24 and the Pennyrile Parkway. Deputy Burgess reportedly spotted the vehicle driven by 26-year old Clarke Vest of Hopkinsville swerving all over both lanes of the parkway near the 9 mile marker.
A traffic stop was initiated and Vest reportedly had slurred and very slow speech and told deputies she was going to her home in Hopkinsville, but she had missed all Hopkinsville exits. She allegedly did not know her location when asked.  She was placed under arrest and when asked if she had anything illegal in her possession she allegedly said no.
While being book into the Christian County Jail, a search of her purse reportedly revealed a sandwich bag containing five and half Xanax tablets. Vest was charged with reckless driving, DUI, promoting contraband, possession of a controlled substance, possession of a prescription not in the proper container and several traffic violations.