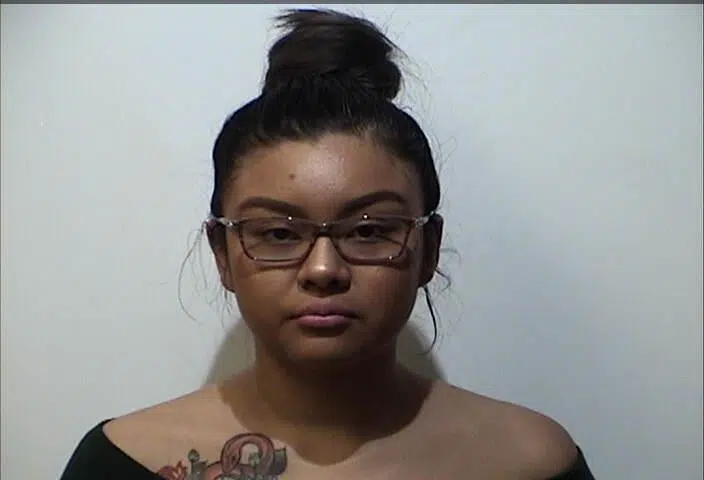 A Hopkinsville woman was arrested on strength of a warrant by the Christian County Sheriff's Department for first-degree robbery.
According to the police report, the victim in this case posted an iPhone 7 for sale on Facebook and agreed to meet with an unnamed suspect to sell the phone. They reportedly agreed to meet at the Walmart in Oak Grove and upon arrival they discussed the phone and other matters.
The suspect handed money to the victim, who in turn gave her the phone and accessories. The victim was reportedly able to tell the money was counterfeit and questioned the suspect about it, who then allegedly pulled a handgun.  She pointed the gun at the victim saying she was, "sorry to do this."
The suspect then ran to a vehicle allegedly operated by 20-year old Diana Ceja of Hopkinsville, who reportedly took the armed suspect to Walmart and drove her away after the incident. The armed suspect's name has been redacted from the warrant.
Ceja is charged with first-degree robbery and first-degree criminal possession of a forged instrument.